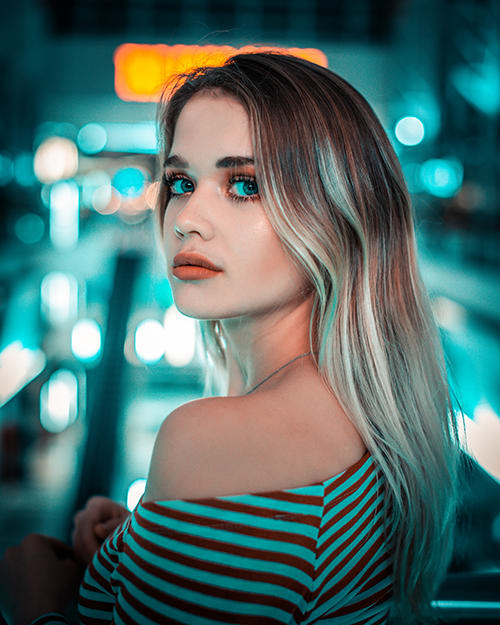 After the Second World War, especially around the 1980s, we witnessed significant progress in medicine in a large part of the world, which, combined with the period of peace and socio-economic development, favored a greater longevity of being human. As a result we have become more aware of our health first and then of our aesthetics. We have matured its importance, adopting correct behaviors over time to keep us healthy, young and beautiful. On aesthetics, women are more involved than men.
We try to understand how the aesthetic market develops in Europe. Currently the European beauty market leads to emerging countries. From a research carried out at European level on female behavior towards medical-aesthetic treatments (which was presented some time ago at the Congress of Aesthetic Medicine in Milan) it appears that the most "vain" European women are polish women. The Italians are in third place, while the French, surprisingly because they always famous for their attention to beauty, are the last.
The study, which was commissioned by Galderma, a leader in dermatology and aesthetic medicine (with brands such as Restylane, Emervel and Azzalure), involved a high number of women: over twelve thousand, between thirty and sixty years of age, coming from six European countries: France, UK, Germany, Spain, Italy and Poland. "Despite the crisis, the female population continues to invest in their appearance and tries to slow down the passage of time," says Andrea Peretto, Aesthetic Business Unit Director of Galderma Italia. "The data of our research confirm this and it is significant that a 'new' country as far as taking care of itself as Poland is concerned in the ranking, especially when compared to others with a much more deeply rooted beauty tradition". About 22% (in Italy the percentage rises to almost 30%) of European women like aesthetic adjustments, even though 7.5% say they are not well informed. On average, 8% perform beauty treatments regularly (Poland is the leader with 12.9%, followed by Spain at 10.8%, Italy with 10.4%, Uk 5.5%, Germany 4.6%, France 4.2%). Among those who regularly go to the aesthetic doctor, 67% have an average of 42 years and belong to a medium-high class. Among the most popular treatments, we find chemical peelings (46%) and mechanical peels (35%) (often used to correct blemishes and acne scars) in the first place, while 24% tried fillers and botox (French women like them, about 39%, little to the Poles, only 9%) and 22% require the laser. 96% of the interviewed sample was very satisfied with the effect obtained, 83% repeats the treatments regularly, 86% intend to continue trying other techniques as well. About half choose the aesthetic doctor (43%), followed by the dermatologist (23%) and the plastic surgeon (21%). "The fear of physical pain or possible contraindications is always widespread," says Andrea Peretto. He also specifies that 45% of the women interviewed are indecisive or continue to postpone an appointment precisely for these reasons.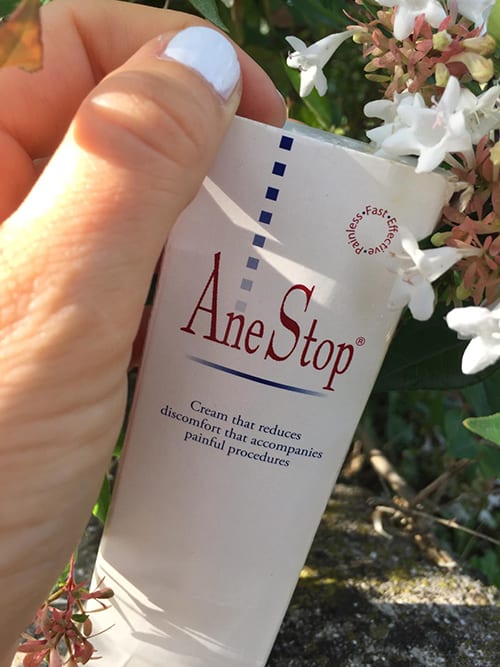 Anestop is certainly an important tool that industry professionals have to reassure customers. First of all because it is the market-leading topical anesthetic, which guarantees the absence of pain, thanks to the immediate effect and the effectiveness of its components. Secondly, but not less important, Anestop takes care of the skin, maintaining its balance and hydration. The topical use of dexpanthenol, (the main ingredient of Anestop), reducing transepidermal water loss acts like a moisturizer, improving stratum corneum hydration, and maintaining skin softness and elasticity. 

Nowadays it is possible to improve one's appearance without resorting to particularly invasive aesthetic treatments. In this, the Aesthetic Medicine is the promoter of this concept. It is not a new medicine, but an integral part of traditional medicine, of which it applies, with extreme scientific rigor, the rules for diagnosis and therapy, always, however, alongside a constant respect for aesthetics understood in the meaning of "Health = Beauty".
Aesthetic Medicine is a restorative and corrective medicine that uses strictly documented medical, surgical, physiotherapeutic, thermal, cosmetic and aesthetic methods and techniques. 
The corrective activity carried out by the Aesthetic Medicine is also positive at the psychological level, of course, improving the aesthetic aspect of an individual allows it to like itself more, to accept its own ego more easily and to rebalance itself psychologically. All this opens the way to another very fascinating branch of medicine: Anti-aging Medicine, Medicine of the third millennium! But we'll talk about this in the next few days in a new post.