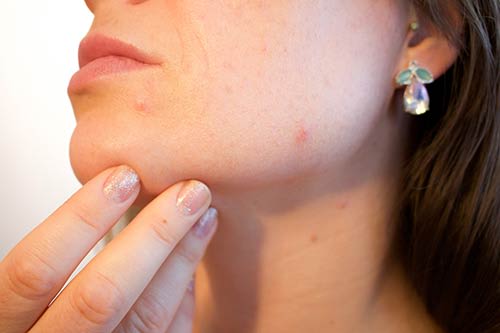 The signs and scars caused by acne can be a drawback and create great discomfort for anyone who has been affected by this problem. In fact, the consequences of this disorder are the skin that has an aspect not really healthy, with holes, redness and scars precisely. In some cases, this not very optimal aesthetic situation can lead to a drop in one's self-esteem. This is because you don't like yourself, because you lose your confidence even in your relationship with others. Many people are affected by acne, therefore, dermatology and aesthetic medicine have developed over time many methods, more or less effective, some for everyone, to defeat acne and to take care of the health and well-being of your skin, with excellent results too.

Apart from some more expensive methods of acne scars, which prove to be effective, but not to the monetary extent of most of the population, it is essential to understand that completely natural and much cheaper solutions exist in eliminating the signs of acne. These are the acne scars treatment techniques that you can use to treat the marks left on your face. These are remedies that can be implemented at home, the important thing is the constancy with which to do them and apply them to your face.

The completely natural therapies to treat acne have a very soft solution approach, which is ideal for those who possess a delicate skin since the natural treatment does not produce side effects that can also damage the skin. These techniques help to remove various other skin defects such as blackheads, but the first goal is to effectively eliminate the signs of acne. Here are the most known remedies:

Micro-peeling: a very valid and simple technique that everyone can apply in total autonomy. With a lotion composed of two exfoliants (salicylic and glycolic acid), the face or area affected by acne is rubbed every evening.

The second technique we talk about uses the properties of oats. It is a matter of mixing salt water and an oat powder together; to then create a paste to be applied to the areas of the skin affected by the signs of acne. After letting the dough work for about fifteen minutes, remove it, washing it with cold water. This procedure allows oatmeal to penetrate into the pores, with a purifying action that acts directly on existing acne signs. To see excellent results, consistency is necessary, so the treatment should be done every day.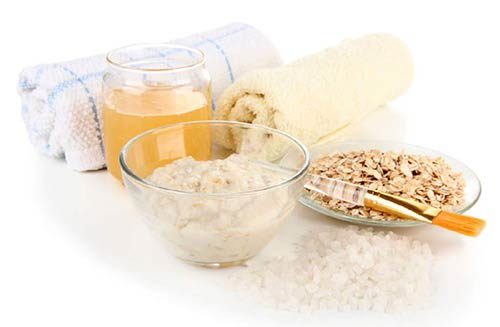 An additional natural therapy option in acne remedy is the use of honey. It is considered exceptional thanks to the anti-inflammatory properties it has. The honey should be left to rest on the area to be treated for about 20 minutes. Afterward, it is good to remove it with warm water and it will be possible to observe immediate improvements, like a cleaner and brighter skin. This is considered one of the best natural treatments against acne, and against the bacteria that cause it.

Then there are many other natural treatments that include the use of lotions and gels easily available at the main pharmacies and are often highly recommended by experts. Of course, this depends on the severity of acne, the important thing is to consult a dermatologist who can advise you best based on the specificity of the problem.

Laser resurfacing is one of the most recommended treatments in recent years. It is a process that involves the application of a laser on the skin in the affected area, which aims to definitely remove the germs that create acne scars by acting on the infection. the procedure causes pain, a burning sensation and excessive heat that annoys the patients. For this reason, professional beauty centers and dermatologists use an anesthetic cream for topical use 30 minutes before the session. Anestop is one of the best anesthetic drugs on the market. Its composition is unique: 8% dexpanthenol and three anesthetics, which distinguish it clearly from its competitors. This is because the other creams more or less known on the market contain at most two anesthetics and are also according to less effective scientific tests. Instead, Anestop focuses on efficacy, effect velocity, and pain relief during treatment. This treatment has a different duration depending on the individual case to be treated. It can last from 2 minutes up to an hour or 2 and normally takes from 2 to 10 days before the skin heals completely and before exposing itself to a new session.

As we read above, there is currently a lot of approaches to eradicating acne signs. Just be determined to solve the problem, and then look for a good dermatologist or professional, able to advise and direct us to a technique that can meet their needs and can solve their problems that often cause complex and malaise.
Feeling more beautiful and healthy helps you live happily, why give up on this?